The Story:
Here is a duo with the voices of angels, enough to make shivers run down your spine. These girls hail from Dublin, Ireland and recorded their first full-length in 2008 on a Irish label, Hide Away Records. Shortly after that it was released on Planet-X Records in the US. They have toured with Ghost Mice and were welcomed with open arms into the folk-punk scene.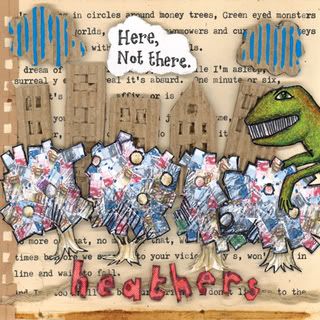 The Album:
I give this album a 10 out of 10. I bought it from them when they played Next Level Shit Fest in Brattleboro, VT and listened to it constantly for a month afterwords. My favorite tracks: Remember When, Margie, Fire Ants, Slices of Palama, and Moose.






The Shimmy:
If you don't like folk-punk, you will probably still love Heathers. They layer vocal complex harmonies over simple acoustic guitar. Their songs are both energetic and dramatic and their stage presence is absolutely magnetic.
Watch:
Heathers - Waiter from If You Make It on Vimeo.
Listen:
Myspace